Train with champions!!
Learn Traditional & Olympic Style Taekwondo, get into awesome shape, and have fun while training alongside state, national & international world class Taekwondo champions.
Train with our competition team including members of the Puerto Rico and Trinidad national teams.
Call (407) 986-1193 or stop by to begin your journey today!
Welcome to US Taekwondo Institute
A family owned Taekwondo institute practicing traditional (Kukkiwon) and Olympic-style (WT) Taekwondo. We are registered with USTA (US Taekwondo national governing body) and the AAU (Amatuer Athletic Union).

---
Fun, Fitness and Focus
At US Taekwondo Institute we believe that learning a martial art should be fun. It should also be practical and should impart the lessons that practicing a martial art is supposed to do, such as perseverance, self-control, courtesy and respect.
You don't need prior martial arts experience or even be in shape to begin. You just need to have the will and together we can help you reach your goals whether it's better physical fitness, better grades or focus, competing at a high-level or just having fun while practicing the world's most popular martial art…all in a safe environment.
We have programs for children through adults. Our programs begin from 4 years old and higher. We have students ranging from 4 to 70 years old!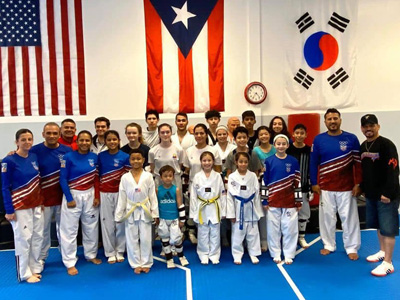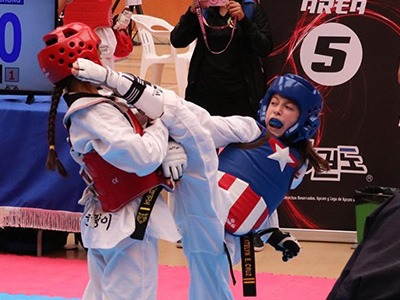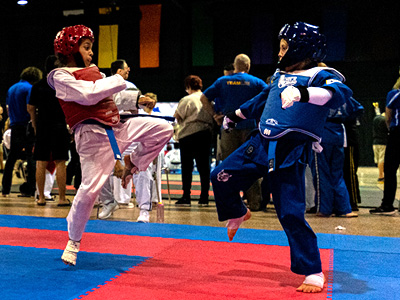 Program Benefits
Self Discipline
Self Confidence
Concentration & Focus
Self Control
Physical fitness
Self Defense
Unlike other martial arts in the area, we are focused solely in Taekwondo training and we practice and compete at a very high-level producing multiple worldclass taekwondo athletes and champions. We believe we stand above any other martial arts school in the area and our results prove it. Just ask any of our multiple state, national, and international champions training at our school.
Don't believe us? Just stop by and see for yourself…or better yet, talk to any of the parents! You'll be a believer faster than you can learn to count to 10 in Korean.
Give us a call
(407-986-1193)
or
email us
to set up an appointment. Classes are always in session!
I live 30 miles away and drive here to train everyday due to the quality of training & high-performance athletes they've produced. Everybody here is determined & trains strict/no-nonsense, while remaining a close family that supports each other and has fun together too. Recommended to all ages, for cardio/self-defense/pure love of fighting/and to develop a strong mental attitude.