WOW! We just found out today that we have not 1, not 2, but 3 of our athletes attending the World Championships in Sofia, Bulgaria!
Katelyn Cruz and Samantha Cruz will represent Puerto Rico, and Sidney Bennie will represent Trinidad & Tobago.
Congratulations!! You put in the hard work and trusted the process and your coaches, and now you get to compete with the best in the world!
So proud of you!! Keep up the great work!
Sofia 2022 World Taekwondo Cadet Championships:
Samantha Cruz (PUR)
Formal letter of invitation: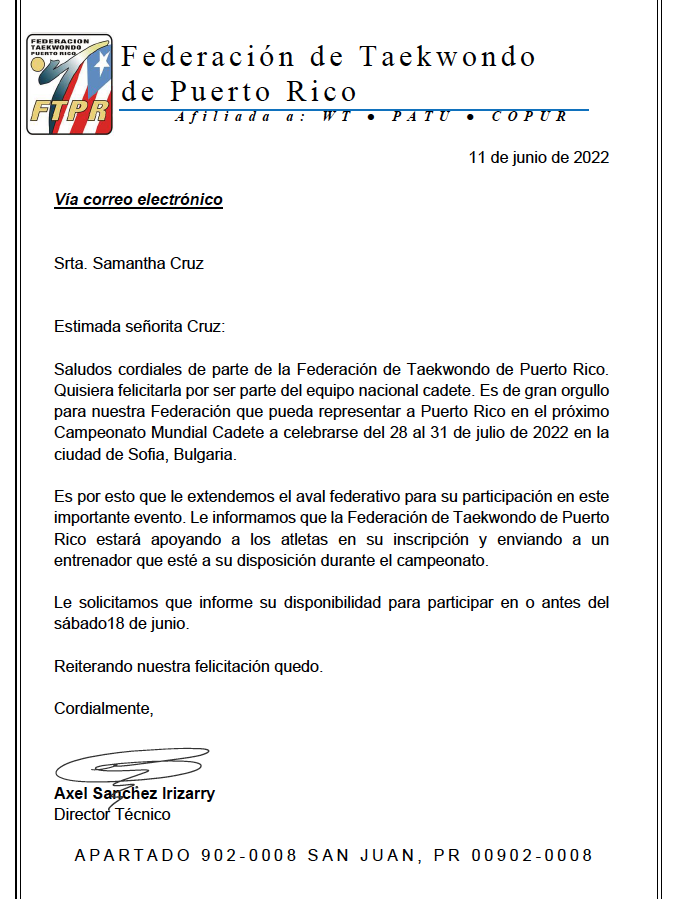 Sofia 2022 World Taekwondo Junior Championships (G7):
Katelyn Cruz (PUR)
Formal letter of acceptance: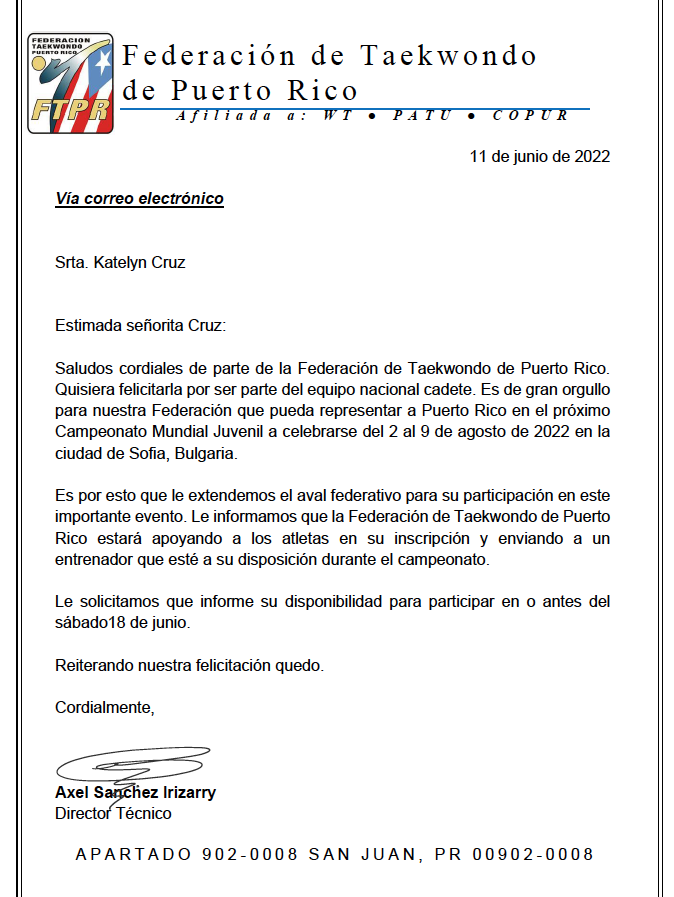 Sidney Bennie (TTO)
GMS registration provided by Team TTO: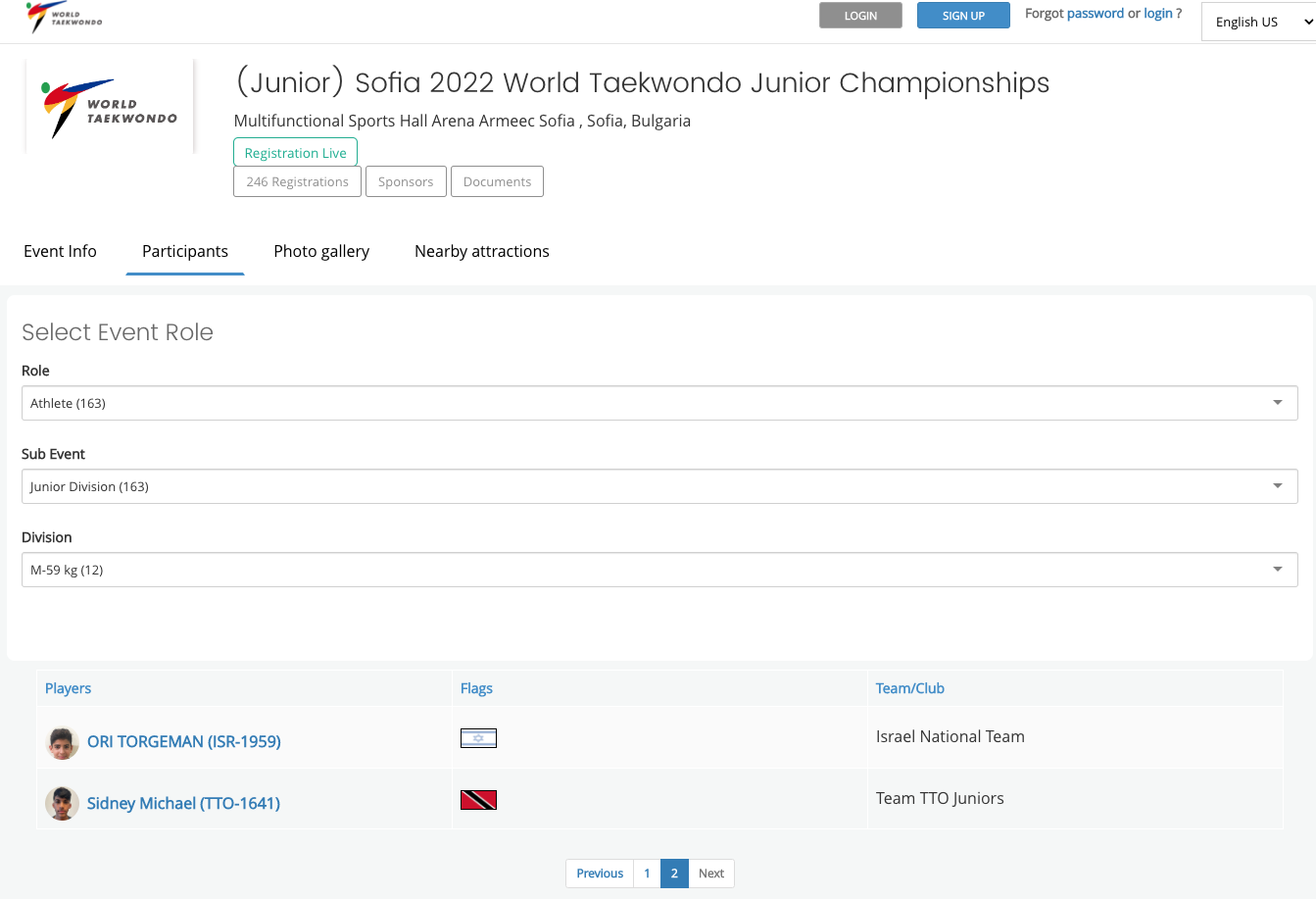 P.S. All three are going to represent their countries in the Junior Pan Am Taekwondo Championships in Costa Rica later this month!